ROSS-ADE STADIUM GRAPHICS
BEFORE & AFTER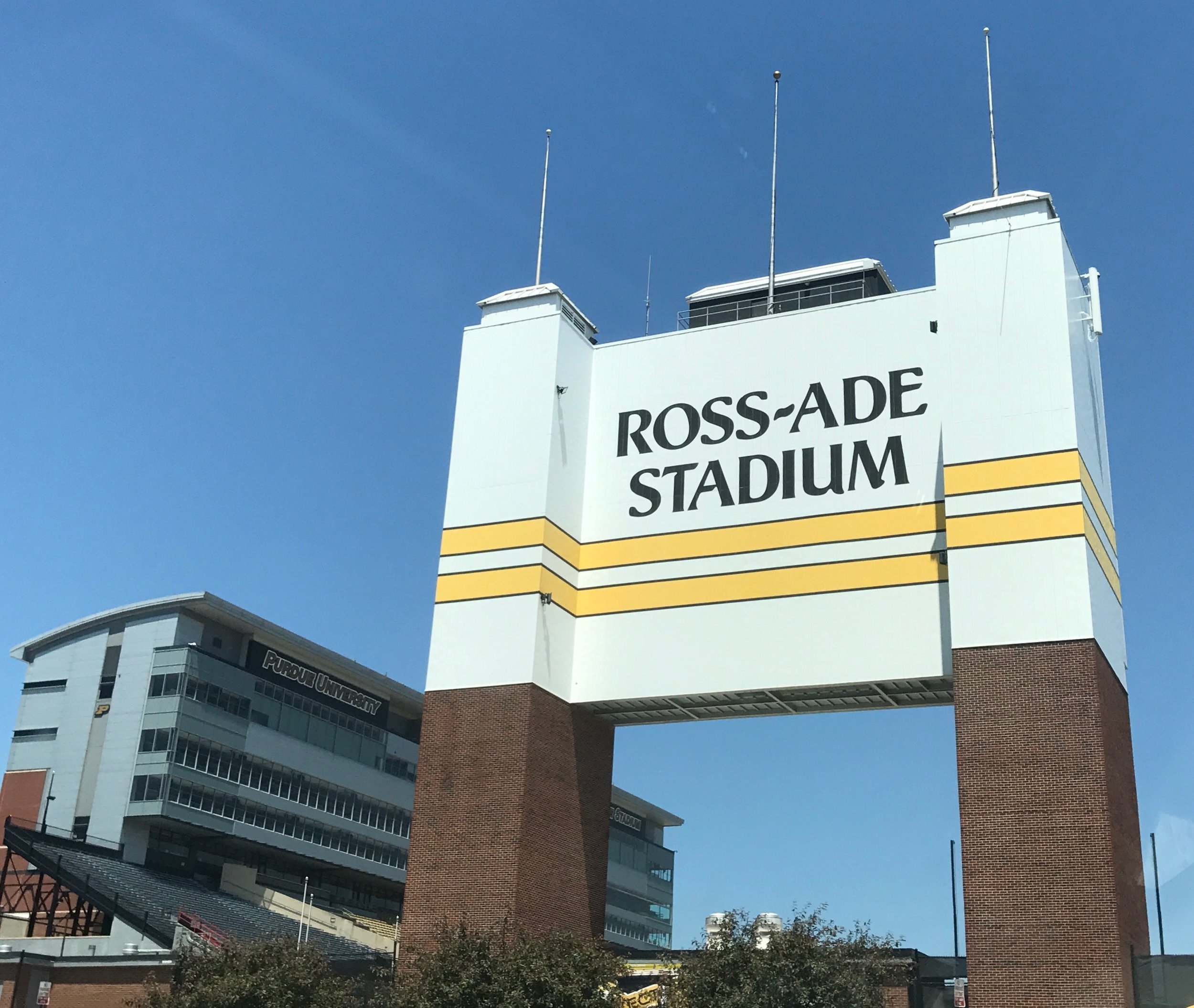 Update all brand elements, fonts, colors, and logo to create a contemporary look to welcome fans.
Transformation to a sophisticated sports marketing look. Signage proudly reflects Purdue's brand and purpose.
Update Purdue's brand elements to increase impact upon fan arrival at the front gate.
Fabricated large lettering created to make impact upon fan arrival. All production elements remain consistent with Purdue's brand standards that welcome fans with Bold gold & black excitement.
Scope: Create an "inviting" team store entrance.
Awnings added with the Purdue "P" to create an inviting shopping experience topped off with lit channel lettering.